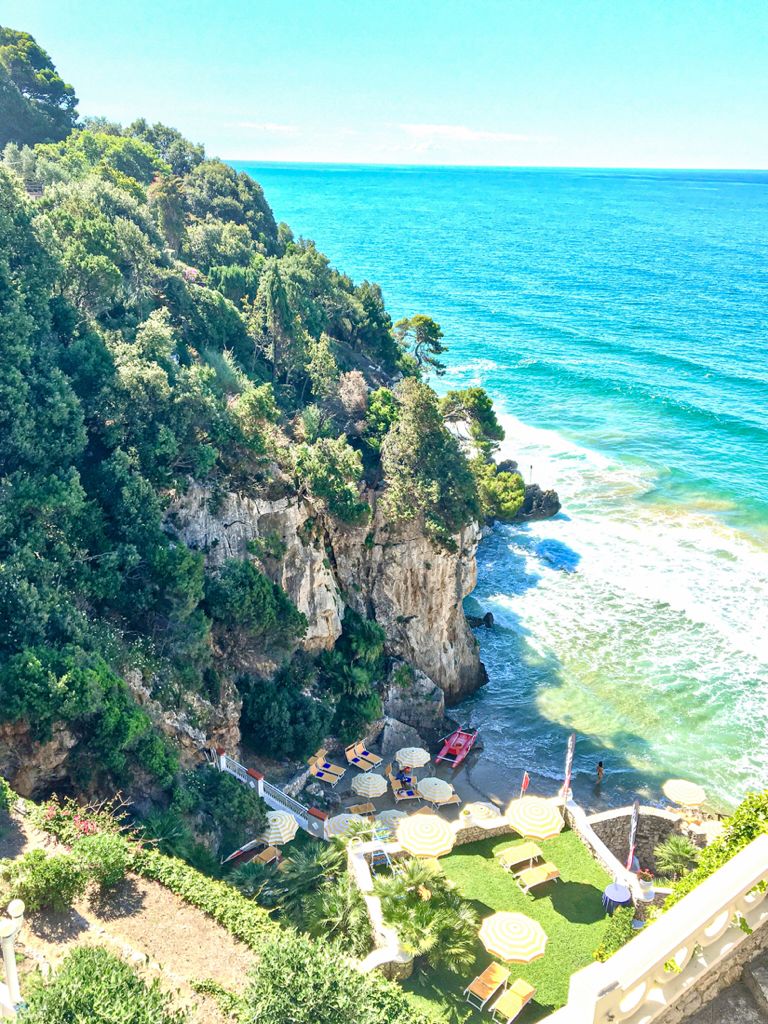 08 Giu

Best seaside villages near Rome to visit this summer 2021

In this blog post I will talk about the best seaside villages near Rome which really worth a visit.
Definition of "borgo"
First, let me introduce you the Italian word "borgo". What is a "Borgo"? You can translate it with the English words "village" or "town", depending on the size, but neither gives you the right meaning of "borgo". We use this word referring to an appealing and often fortified Italian town, dated back to the period from the Middle Age to Renaissance.
Along Lazio coast there are many "borghi" or villages I really recommend you to visit if you are planning your next trip to Rome this summer,
Just one hour driving from Rome, you'll find delightful beach town or villages surrounded by cristal clear sea, art and history and amazing food…sounds like a real paradise, right?! Actually, it is!
Let's have a look at this post, and start planning your next summer tour around Tyrrhenian Coast of Lazio!
Santa Marinella and Santa Severa: seaside close to Rome
Also known as "The Pearl of Thyrrenian Sea", Santa Marinella is a really charming seaside town situated 50 km north from Rome.
With its sandy and well-equipped beaches, Santa Marinella is a very popular summer destination for Roman families.
In the municipality of Santa Marinella, specifically in Santa Severa village, you cannot miss the well-known Santa Severa Castel. Built directly by the sea, the Castle is very suggestive both night and day.
Of Etruscan origin, it has been used for different purpose during centuries: it has been a military camp, a Roman noble families' residence, even a cemetery. Nowadays it is open to the public, and in summer it hosts many concerts and events which attract people of all ages.
Suggested experience: spending one night in the hostel recently built inside the Castle. Who doesn't want to wake up in a castle facing the sea?!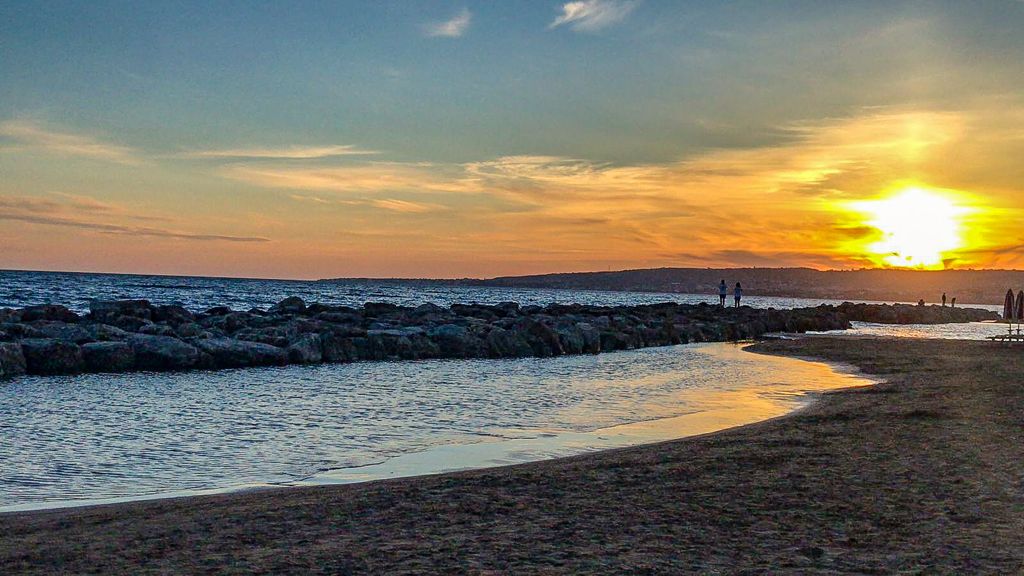 Anzio and Nettuno
Driving south from Rome, Anzio is one of the first seaside village you should stop by.
Mainly known as a summer destination for its beaches, both free and well-equipped, Anzio also boasts a great historical and artistic heritage.
The most famous archelogical spot is Nerone's Villa, the imperial residence built directly by the sea. Next to the villa there are the Nerone's caves (Grotte di Nerone), vaulted rooms cut into the rock, which served as a support for the above spa.
Just a few kilometers from the city center, there is the English monumental cemetery, a memorial and resting place of Commonwealth soldiers.
Very close to Anzio, you'll find Nettuno, a medieval town especially known for its beautiful beaches. The most particular one is Torre Astura beach: Torre Astura (Astura tower) is a medieval fortress build directly by the sea, linked to the. mainland by a brick bridge. It looks like a castle surrounded by water. Situated inside a military area, the tower is closed to the public, but the beach is open to bathers every day from July, 1st to August, 31st and during September weekends.
Next to the town, you can also visit Forte Sangallo (also known as Sangallo Castle) and the American monumental cemetery.
Suggested experience: from Anzio you can easily take a ferry and in 1h 20 min you'll reach the island of Ponza, the best known island of Lazio region. Since it is quite small you can visit it in a day, but staying for at least one nigh will give you the opportunity to completely enjoy the atmosphere of the island.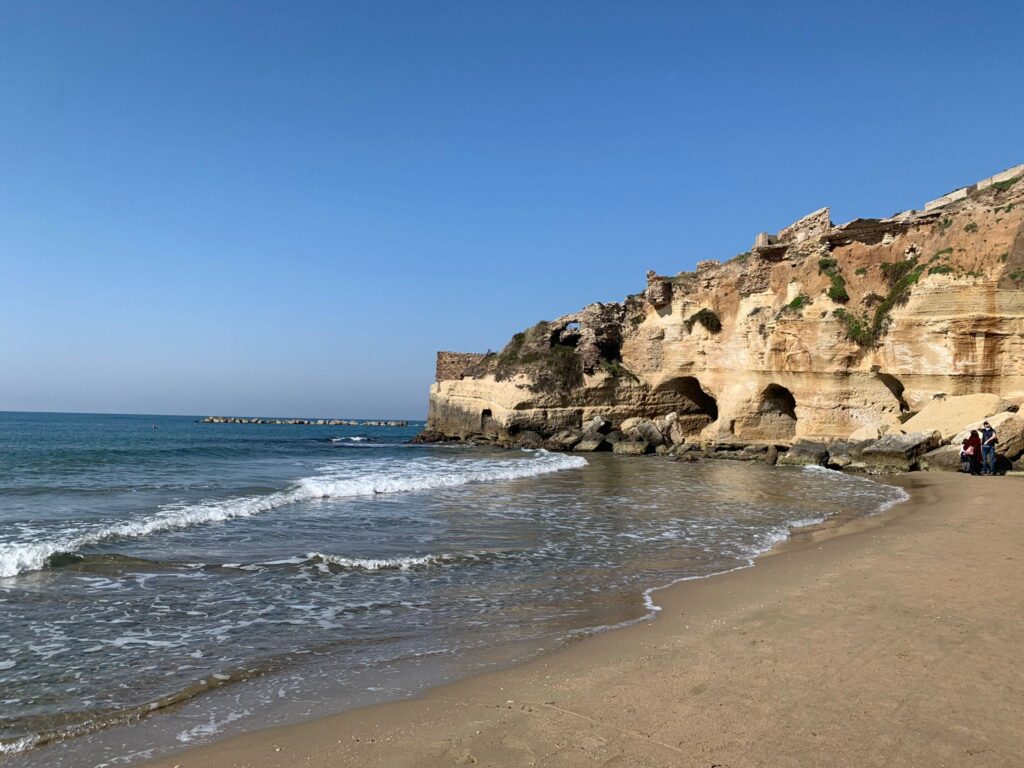 Sabaudia
Leaving the province of Rome and entering the province of Latina, you'll find the city of Sabaudia.
Built during Fascism, the architecture of this well-known seaside town fully reflects the style of that period.
But it's the natural landscape in which Sabaudia is located which makes the city the perfect destination both for nature and sea lovers.
In fact, it is part of Circeo Natural Park, one of the ancient protected areas in Italy. With a forest, four lakes, a sandy dune and an island, the Cireco National Park offers a wide range of activities which meets all kinds of people needs.
Suggested experience: a horse ride on the beach. There are many equestrian centers which offers the oppurtiny to enjoy this beautiful experience, such as the Sea Horse Club.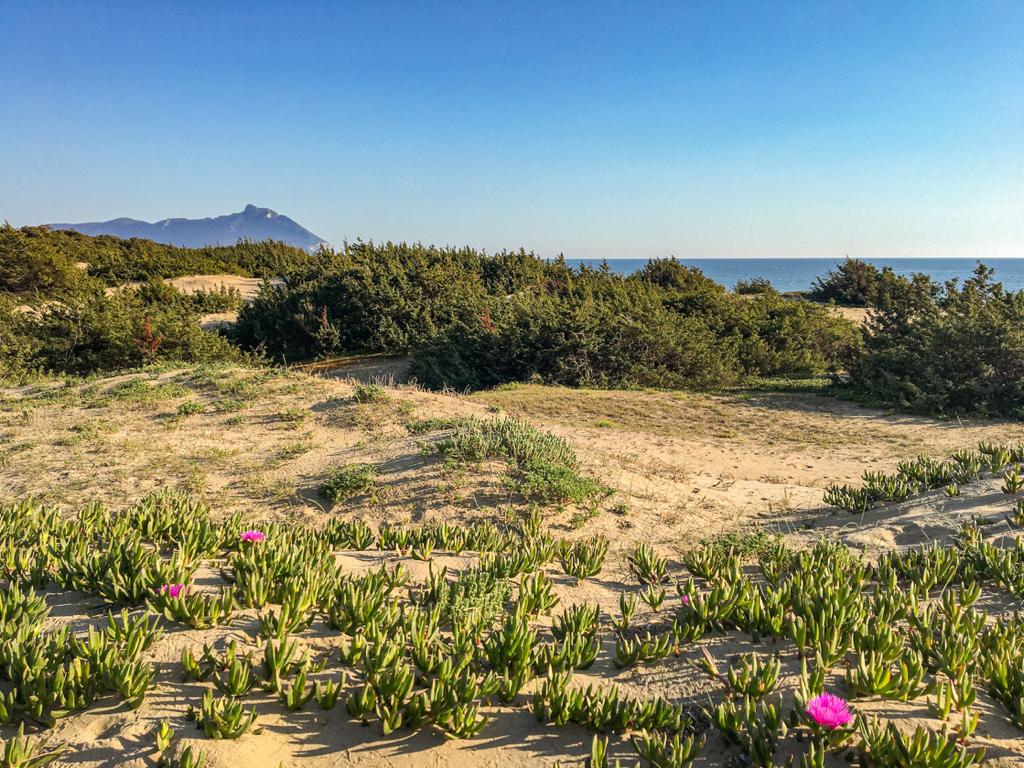 San Felice Circeo
Next to Sabaudia, San Felice Circeo is a well known beach town, very popular among Romans.
It is situated 100 m on sea level, on the Circeo Mount, a promontory whose shape characterizes the panorama of the entire area.
Still surrounded by its ancient walls, the town is wrapped in mysteries and legends that tell us the story of Ulisse, seduced by Circe sorceress's spells.
San Felice Circeo is one of the coolest places of Lazio coast, its beaches and clubs attract many young people both for daily and night life.
Also nature lovers will love this place, because of the wide range of activities you can do in the Circeo National Park (you can learn more on the best things to do in Circeo National Park in this post).
Suggested experience: trekking on Circeo Mount. You can choose among different types of trails and itineraries according to your level of experience. Please, find more info on Circeo National Park official website.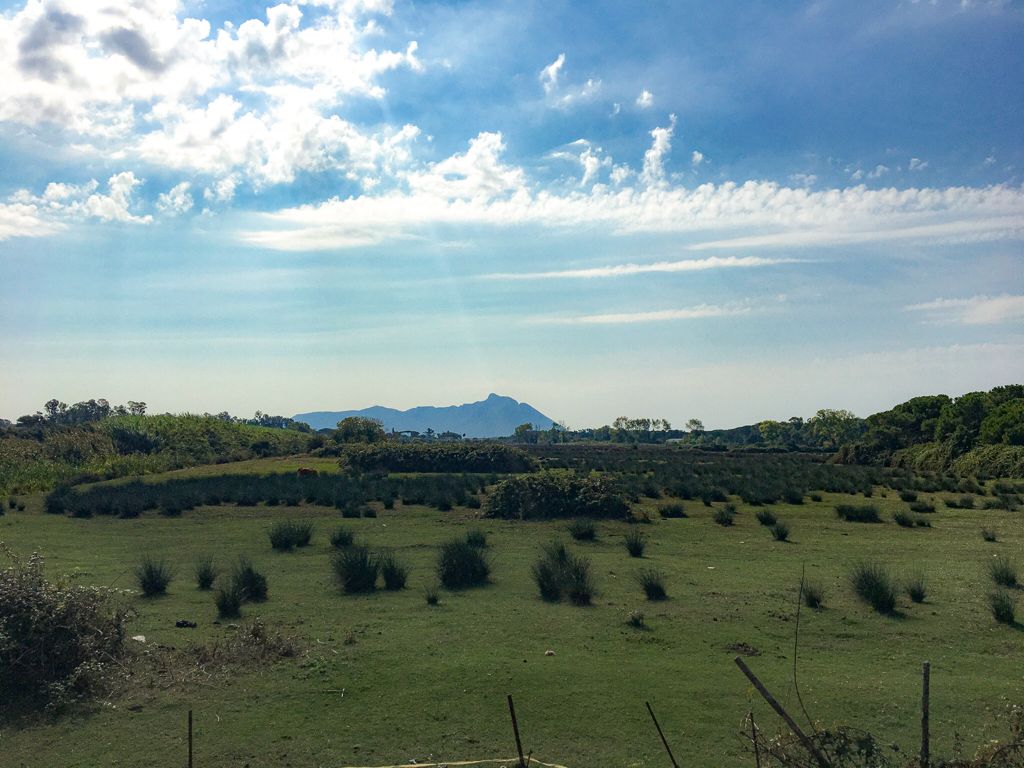 Terracina
Terracina is a destination to be discovered not only for its coastline, but also for its architectural heritage.
During the centuries, the city has developed on two levels. The lower part, on the sea level, has Roman origin, but it has developed until the twentieth century; the upper part, instead, dates back to earlier times. This is a nice place to have a walk or enjoy an aperitivo in one of the many open-air pubs. If you love history, Piazza del Municipio, Purgatory Church and Frangipane Castle really worth a visit.
The well-know Temple of Jupiter (Tempio di Giove) is also very impressive. It stands talls overlooking the city and the sea from the top of a rocky hill. The view from above is amazing.
Suggesting experience: tasting the famous "bomba" of Terracina, a soft, deep-fried pastry filled with cream or chocolate which literally will make your taste buds go crazy! I really recommend you to try Pasticceria Creme Caramel for a fresh-baked "bomba" every night after 10 pm. If you want a more exclusive gastronomic experience, enjoy a classy dinner at the starred restaurant Essenza.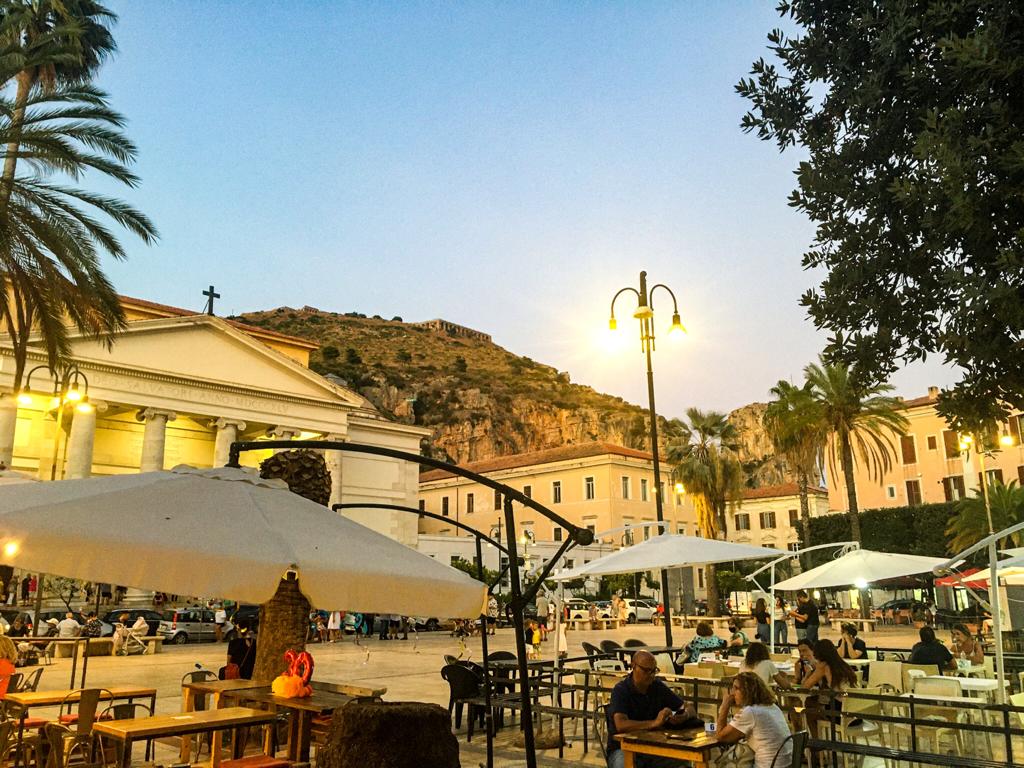 Sperlonga: the best seaside village near Rome
Let's close your eyes and image an ancient fishing village perched on a hill, overlooking the sea. Tiny restaurants and small craft shops along white alleys that bring you up to the main square. From here you can enjoy a stunning view of a crystal clear sea and wide sandy beaches.
Sperlonga is considered one of the most beautiful villages in Italy and it has been labeled as "slow city" for the relaxed atmosphere you can breath along its quite alleys, despite the number of tourists which is increasing more and more during high season.
With its wide and well-equipped beaches and the charming atmosphere of the "borgo", it's the perfect destination both for families with kids and couples.
You can find more info about Sperlonga in this post about best beaches near Rome.
Suggested experience: walking up to the old town by night and getting lost along the white alleys and staircases: it will be magical!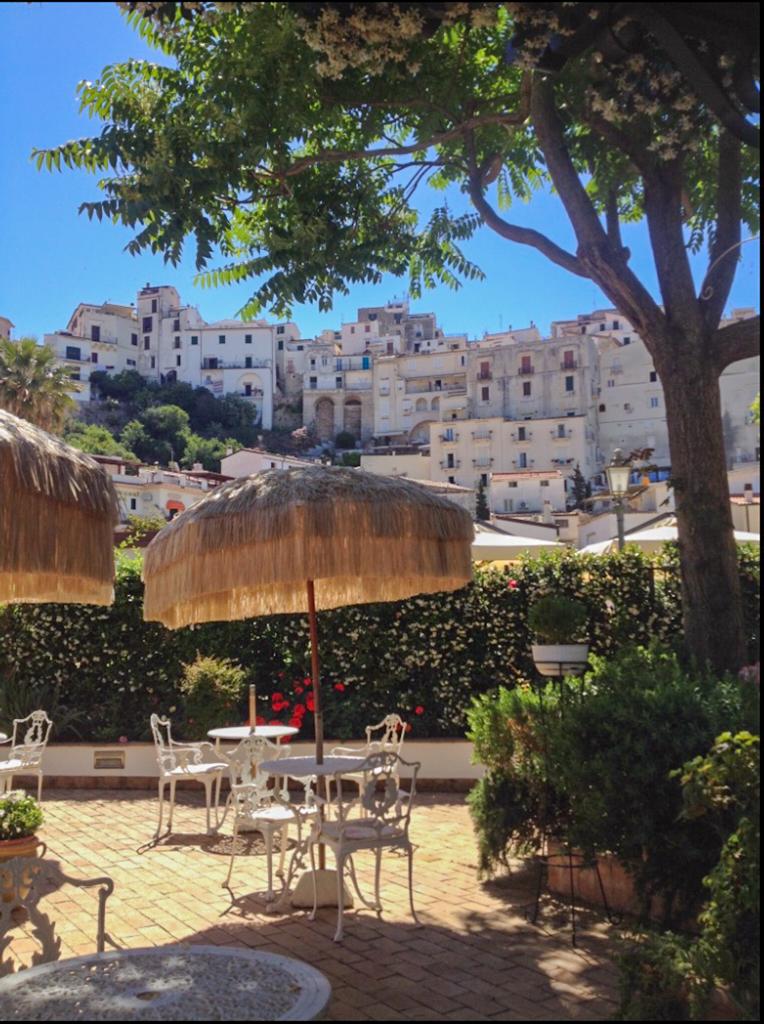 Gaeta
Gaeta is a fascinating city: wilde, rich in art and genuine at the same time. Dating back to the Middle Age, it is a vibrant harbor city whose atmosphere reminds the nearby Campania region.
Tho coastline from Gaeta to Sperlonga is divided in 7 beaches, each one with its unique characteristics.
The closest beach to the city centre is Serapo, mostly attended by locals. The following beaches (from South to North) are Fontania, Quaranta Remi, Ariana, Arenauta (also known as "300 gradini – 300 steps beach"), San Vito and Sant'Agostino bay…the choice is up to you!
I must confess that my favorite one is the private beach of Grand Hotel Le Rocce, a tiny gem close to San Vito beach, which looks like a real paradise! (Read more about the coastline from Sperlonga to Gaeta in this post)
Suggested experience: taste the typical "Tiella", a kind of quiche filled with octopus and cherry tomatoes or escarole and olives. And of course, a dreaming week end at Grand Hotel Le Rocce, or a dinner at its charming panoramic restaurant Terrazza degli Ulivi. open to non-guest by reservation.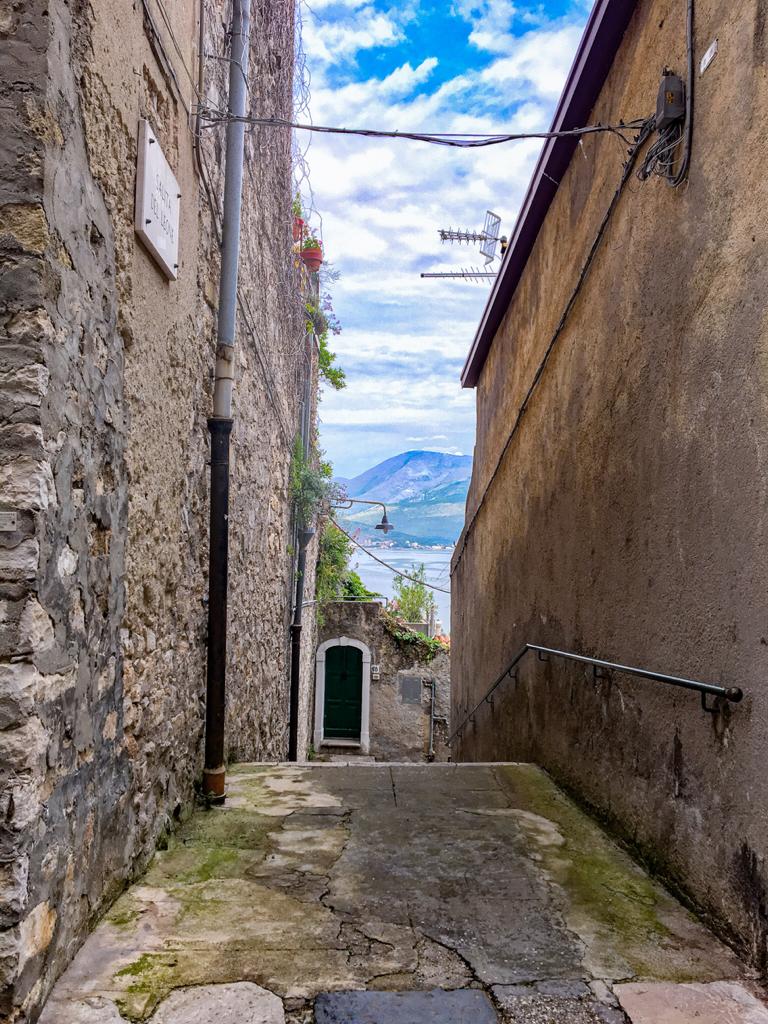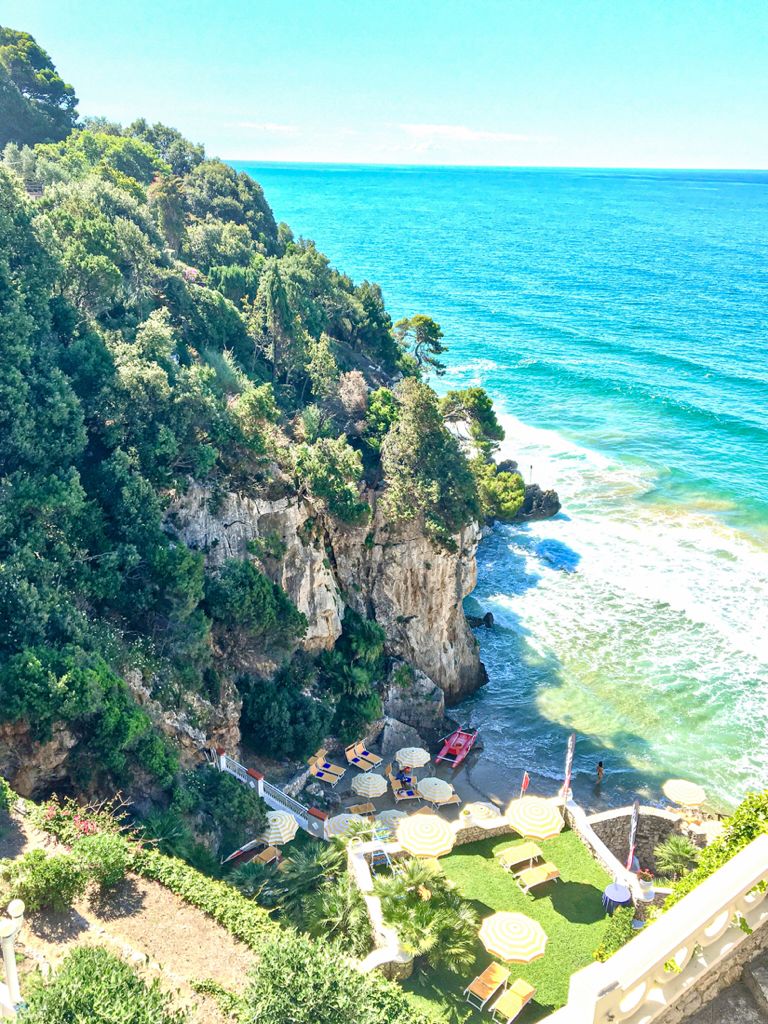 I hope you enjoy this tour along Lazio costline. Did you already know one of this seaside town near Rome? Have you found your favorite yet?!
Don't be shy and follow me on Instagram where I share more content about uncommon place to visit in Rome and in the nearby area!