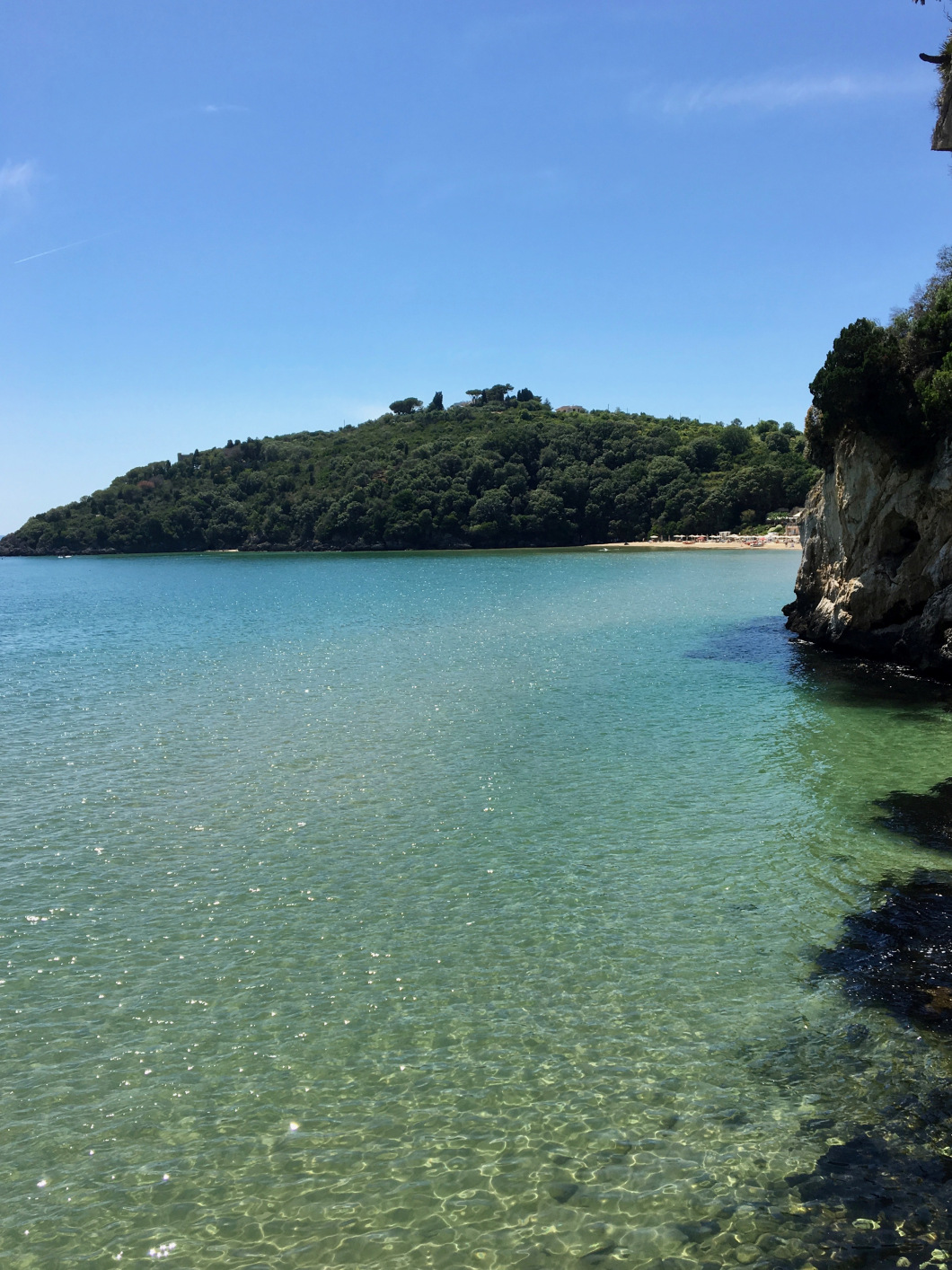 09 Dic

Best beaches near Rome: an itineary from Sperlonga to Gaeta

If you are thinking about your next summer holidays in Rome, surrounded by art and culture but you also want to spend some days by the sea, in this blog post I'm going to show you the best beaches near Rome.

In fact Lazio region, mainly known all over the word for its main hub – the Eternal City of Rome -, has a lot to offer to tourists who want to escape the big city for a couple of days: beautiful seaside resorts and medieval villages overlooking the Tyrrhenian Sea are the best places to enjoy the summer edition of the Roman Dolce Vita.

When asking which are the best beaches near Rome, most of the roman people would name you places such as Ostia or Fregene, but I am not sure you won't be disappointed. Personally, I have been living in Rome since 8 years, and I have never considered those places for a day by the sea. They are actually the closest seaside resorts to Rome, but if you are are looking for a really good experience, please give this blog post a go and consider a route in the southern area of the region, which really includes some of the best beaches in Lazio: Sperlonga and Gaeta.

They are situated halfway between Rome and Naples, but believe me when I say that a bit longer drive really worths. I'm gonna tell you why!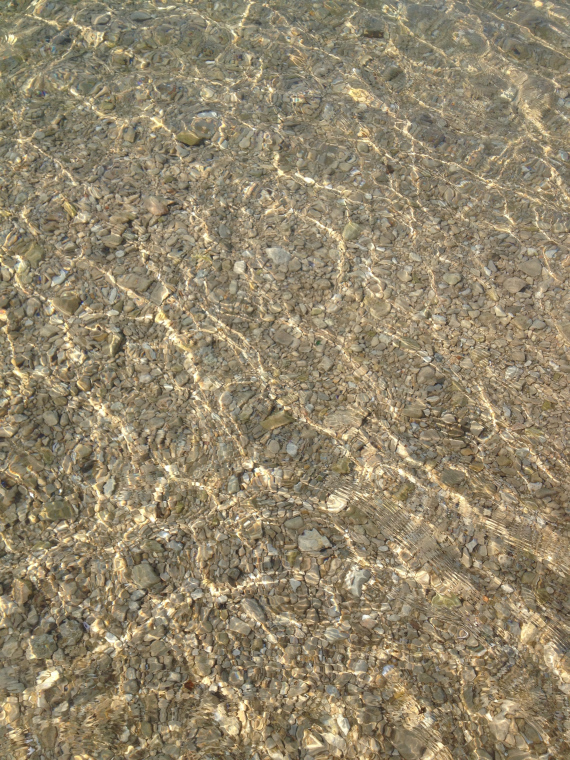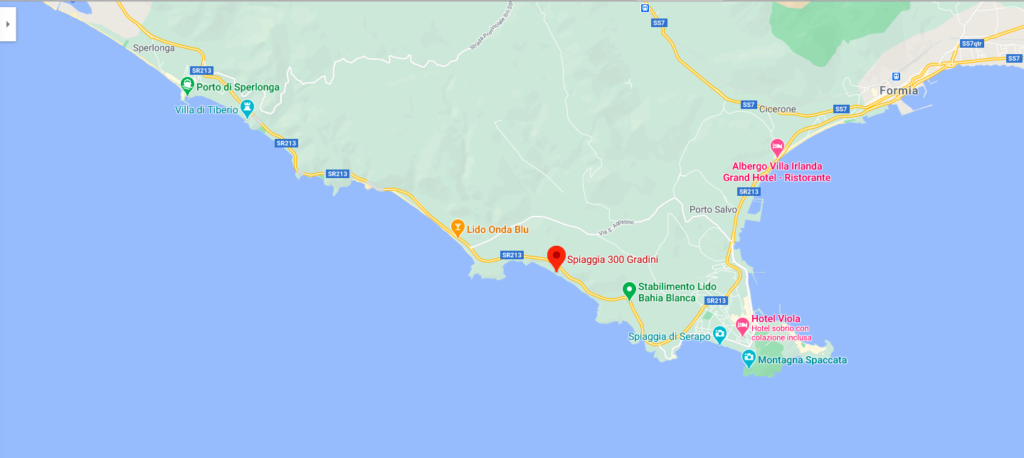 Best beaches near Rome: Sperlonga
Sperlonga is a medieval village perched on a crag, just 90 minutes driving from Rome. With its whitewashed houses and its tiny alleys and staircase, it's a littles charming gem surrounded by crystal clear water. Sperlonga also got the title of one of the "Most beautiful villages in Italy" (Borghi più belli d'Italia). In Italian we name it as a "borgo", and the English word "village" doesn't suggest the right meaning of this Italian word. A "borgo" is an appealing Italian town dating back to the period from the Middle Age to the Rinaissansce, which is usually fortified.
With its sandy and well-equipped beaches, Sperlonga the perfect place for families with kids or for those people who are looking for relax and confort without missing the beauty of a unique place.
By night Sperlonga is very romanting and you can enjoy a walk along its uphill alleysways or a local fish based dinner in one of its small restaurants, situated both up and down the crag.
Also, don't miss the fascinating area of the dock, to admire moored fisherman boats and Tiberio's lighthouse (also known as Truglia Tower), the symbol of the city.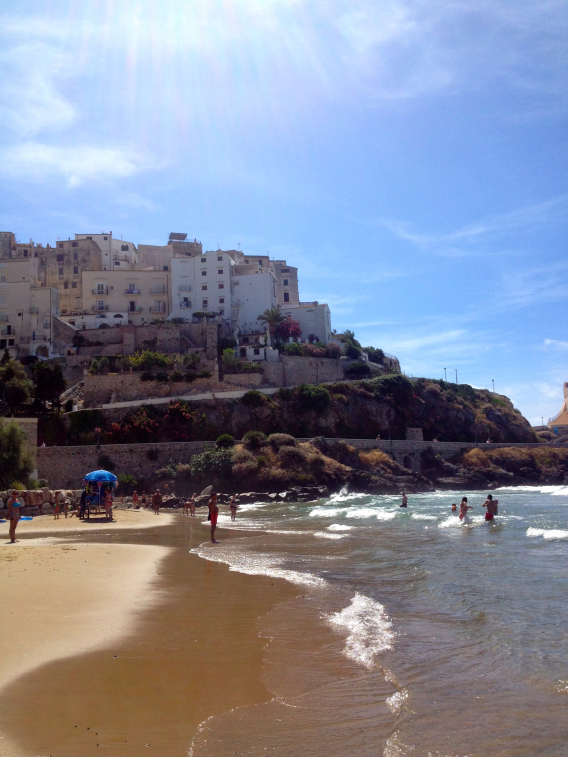 Beaches in Sperlonga: where to go, eat and sleep
Sperlonga seaside is characterized by sandy beaches and clear water, whose excellence is certified by the Blue Flag it received for the 24th consecutive year in 2020.
Even you can still find some wild and free beaches, they are mostly well-equipped and quite expensive (around 30 euros a day for a beach umbrella and 2 sunbed). It's better to book if you go on the week end or during high season, since they are usually quite crowded.
My favorite beach in Sperlonga is Spiaggia della Sorgente (literally "Beach of the Spring"), situated close to the historical city centre at the foot of the crag. From here you can sunbath or swim enjoying the wonderful view of the parched "borgo". This beach is so called because of the fresh water that flows from the rock creating a natural pool. Used by women to do the laundry, it is now a great attraction both for tourists and local people.
If you want to spend a night in front of the sea, the best place to stay is Aurora Hotel: you'll fall in love with its private beach and the panoramic view.
For a lunch or even a dinner listening the sound of the sea, I must also recommend the restaurant Cucino Io. The location is amazing and fish is always super fresh!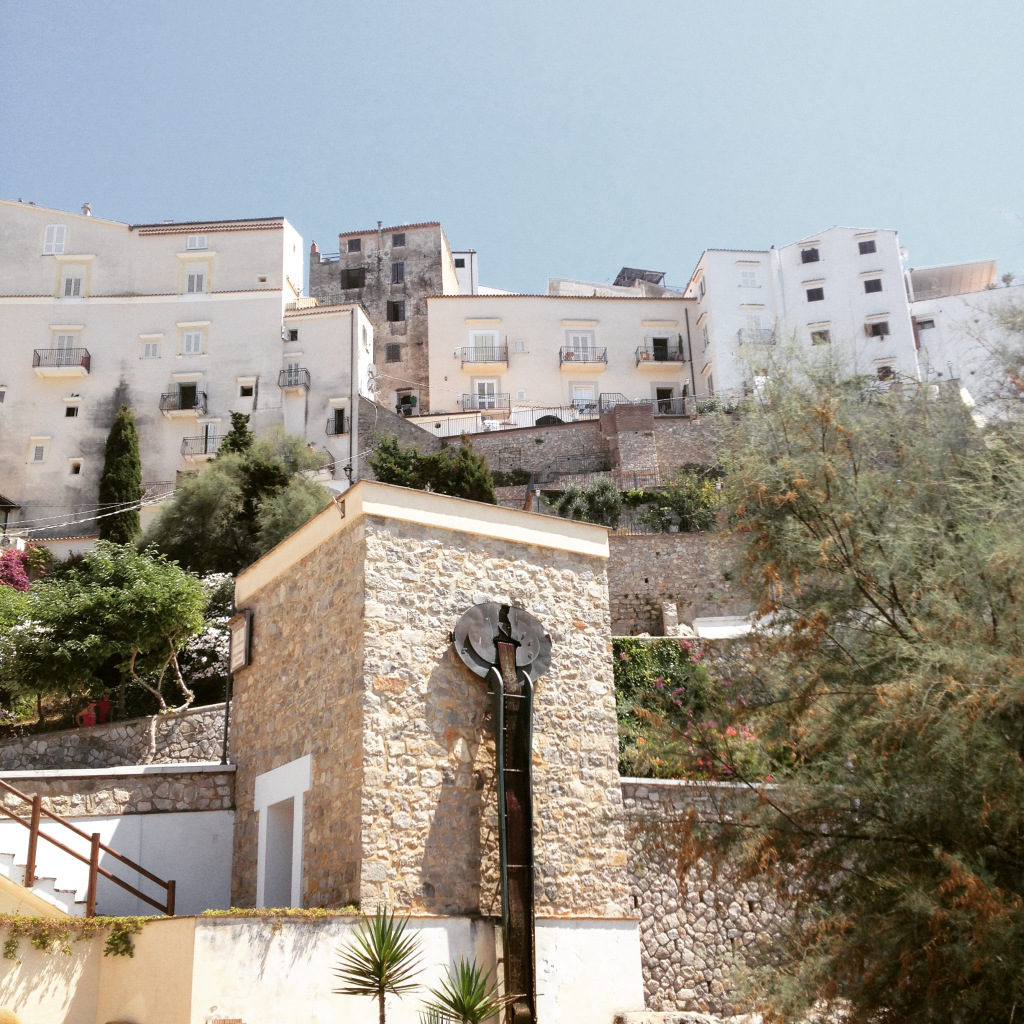 Best beaches near Rome: from Sperlonga to Gaeta
As you pass through Sperlonga, driving to the South along the ancient Via Flacca, you will reach Gaeta.
From Sperlonga to Gaeta you will skirt the well-known Riviera di Ulisse: the coastline is rugged, but you can always find sandy coves to spend a relaxing day at the beach.
Along this stretch of the Via Flacca you'll find mainly luxury hotels (4 or 5 stars) with private beaches: among those, I really recommend you Grand Hotel Le Rocce. Nestled in a rocky inlet among trees, gardens and terraces overlooking the sea, it is a real corner of paradise to spend a day on its calm and private beach. Whether you decide to spend some days at the hotel or not, please don't miss its restaurant "La Terrazza degli Ulivi"; situated in a fascinating, candle-lighted panoramic terrace, both for the food and the location it is one of the best restaurants I have ever tried.
Another well-known beach you'll find before reaching Gaeta is Spiaggia 300 gradini (300 steps beach). To get to the beach you really have to go down 300 steps, but it really worths! Here you'll find both free and equipped beaches, even a nudist one.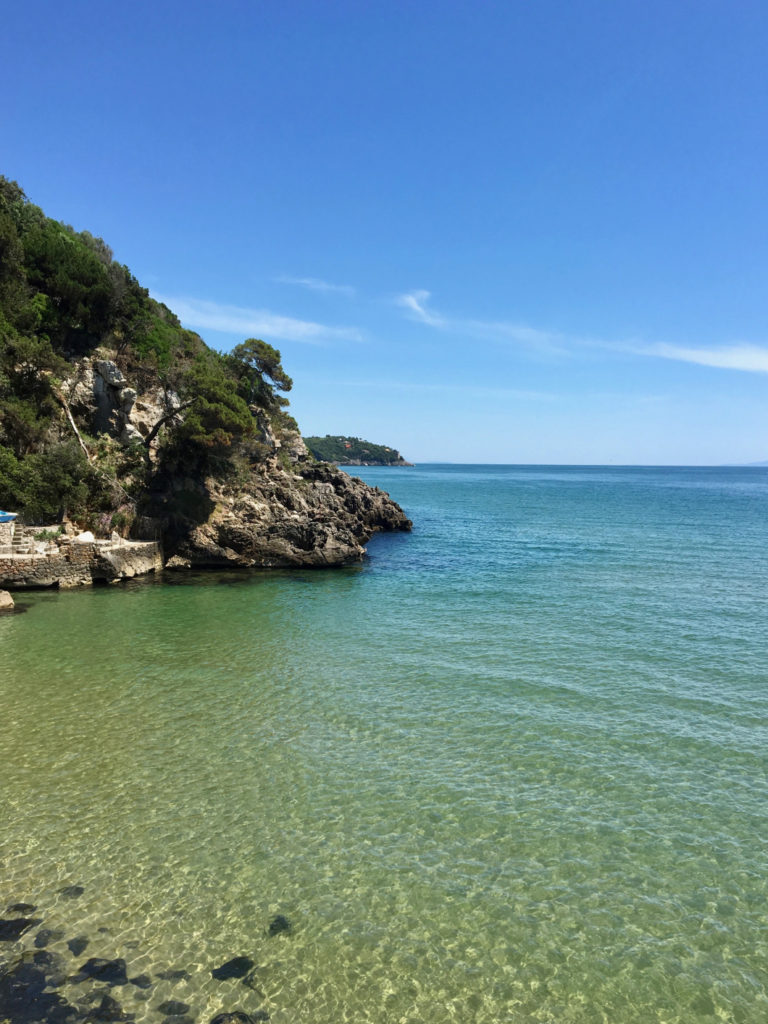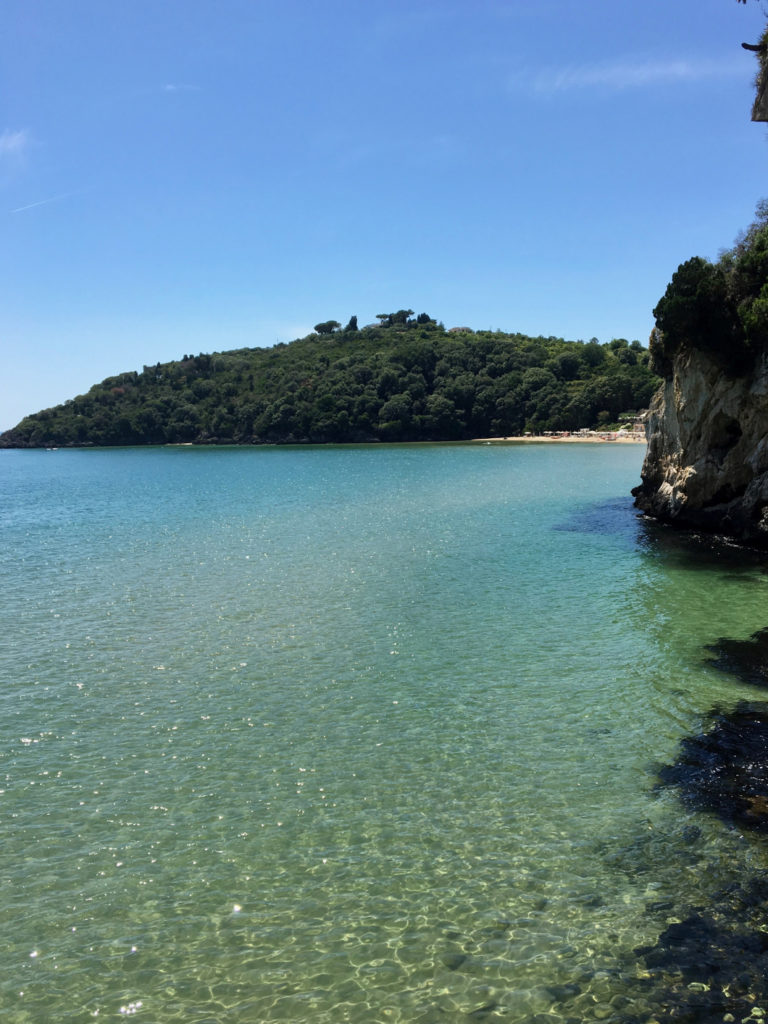 Best beaches near Rome: Gaeta
As you arrive in Gaeta, you'll have a first taste of the typical South Italian atmosphere: clothes hanging in the windows, amazing smell coming from the kitchens where women start cooking since the early hours of the day and boats moored at the dock. Situated near the border of Campania and Lazio, Gaeta will introduce you to the Neaple's vibes.
Take a walk on the uphill alleyways and stairs which will lead you to the ancient Cathedral, the majestic guardian of the town.
The closest beach to Gaeta is Serapo beach: sandy and well equipped, is the beach where local people usually go. It also got the Bandiera Blu award for its limpid water.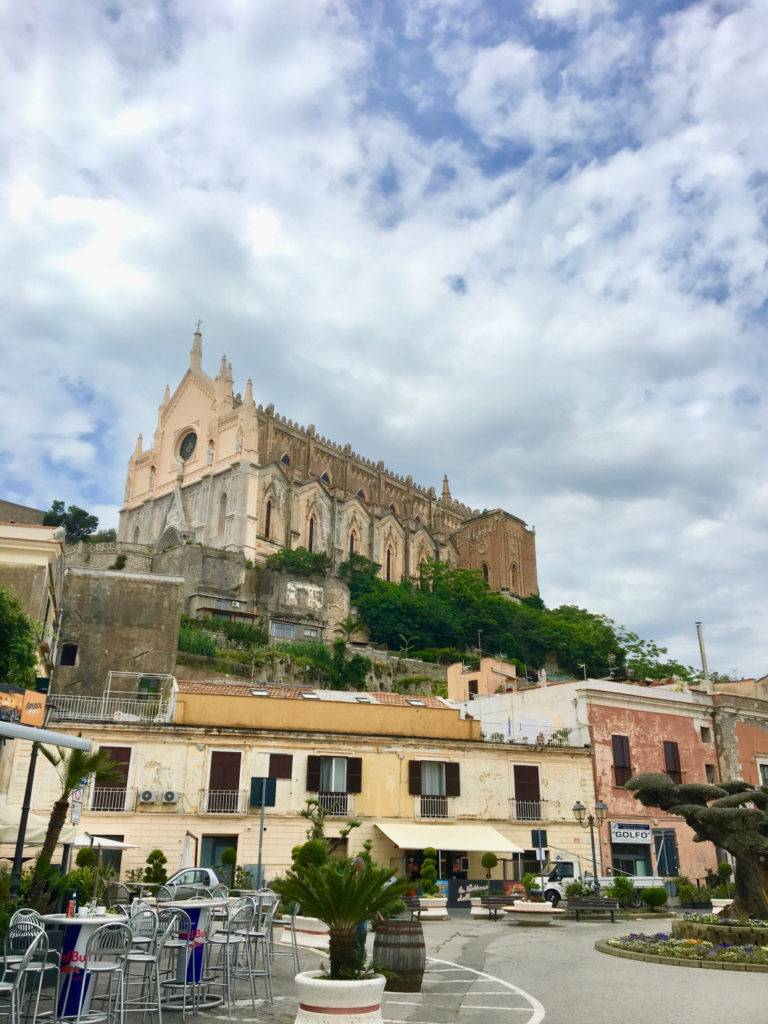 So, I hope you enjoy this itinerary in the southern part of Lazio region..you can discover more on the best beaches near Rome in this post about Circeo National Park.
Also, have a look at my IG account if you want to follow my Italian travels!