12 Ago

Healthy and simple italian summer pasta

Are you looking for a simple and healthy Italian pasta recipe?! Here's a simple summer pasta that never misses on Italian tables!

Do you think Italian people are always eating ice-cream, pizza and pasta?! Well…you are completely right! But the truth is that using good and local ingredients, you can have super healthy dishes!

Believe me: I'm a big supporter of healthy cooking, and I never spend one day without a good ice-cream or a delicious pasta or pizza!

You don't have to be a chef or to spend lot of time in the kitchen, you just need very simple ingredients and 15 minutes time for one of the best Italian pasta you've ever tasted!
Healthy and simple Italian pasta
INGREDIENTS

Cherry tomatoes
Basil leaves
Garlic
Olive oil
Parmisan cheese
Your favorite pasta shape
KITCHEN TOOLS

Pan
Pot
METHOD
Heat the oil in a pan, then fry the garlic for about 3 minutes.
Chopped the cherry tomatoes in half and add them into the pan.
Add the basil leaves and some salt and stir-fry for about 10 minutes.
In the meantime boil some water in a pot. When the water is boiling add your favorite pasta and cook it accordi to pack instruction.
Drain the pasta and add it to the pan tighter with the cherry tomatoes.
Stir.-fry for one more minute.
Add some more olive oil, some fresh basil leaves and grated Parmesan cheese.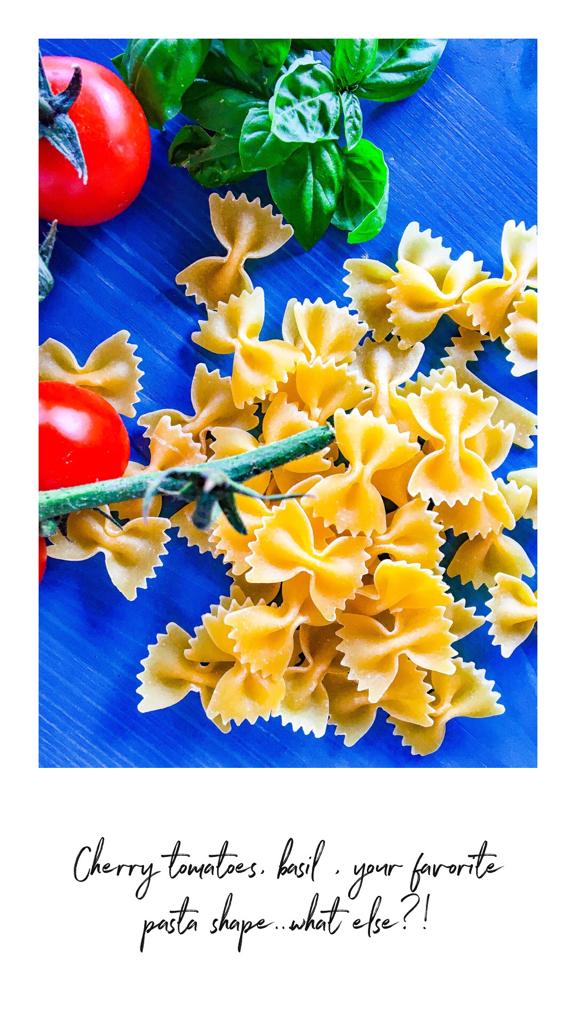 Isn'it super easy?! It's perfect for a summer lunch or dinner with friends, you can taste it warm but it's also amazing cold if you want to bring it with you for a pic nic on the beach! You can keep it in the fridge for 2 days!
I hope you'll give it a go…and let me know!
If you are interested in Italian culture and places, you may also like my mini guide about Cilento .
To try the best pasta in Rome, don't miss ristorante Da Gino al Parlamento…it's one of my favorite to eat pasta cacio e pepe!